Tamburo / Pro Series
Volume
Tamburo / Pro Series
Volume
A Clear Difference
in Tone and Design
Made with top quality Italian methacrylate, the VOLUME acrylic series are presented in all their shine and neutral transparency, or thanks to the homogeneous coloring of the polymer, three colored transparencies are available: Blue, Amber and Yellow. Attractive and classy design for a unique product of its kind.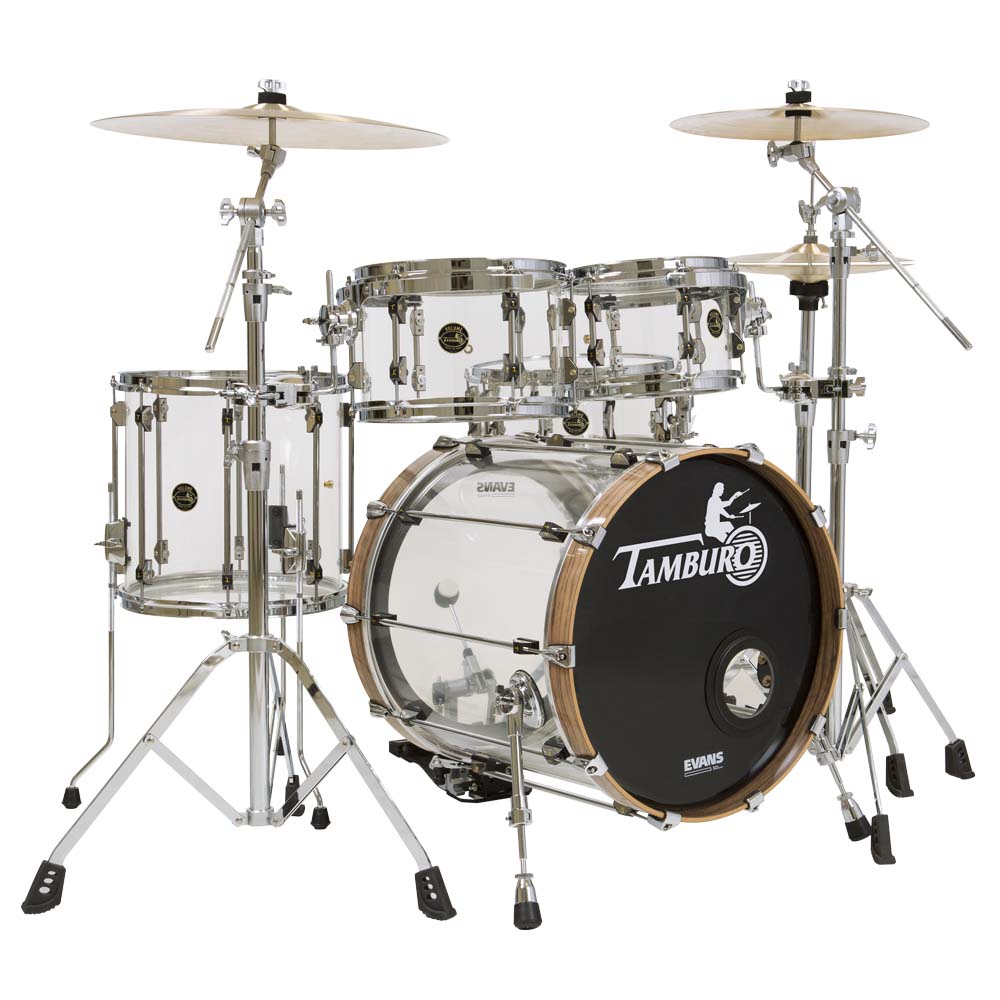 A "Single Body" Acrylic shells of very fine Italian Centrifuged Methacrylate
Well-made, solid and mechanically stable dedicated parts
A ST (strong traction) tune lug with considerable lightweight mechanical force. An exclusive line that stabilizes tuning and guarantees precise, fluid tension
Lightweight 2.3 triple flange hoops that provide low, defined harmonics
A personal, original design
Bass drum Hoop made of HPL laminate and Beech with Fantasy White finishes
We offer a range of standard kits that have been carefully designed to meet common requirements.
That being said, our VOLUME acoustic drumkits can also be customised on request, adapting to a range of styles and preferences.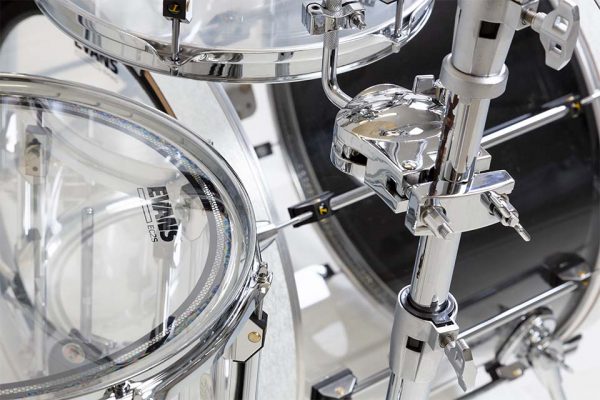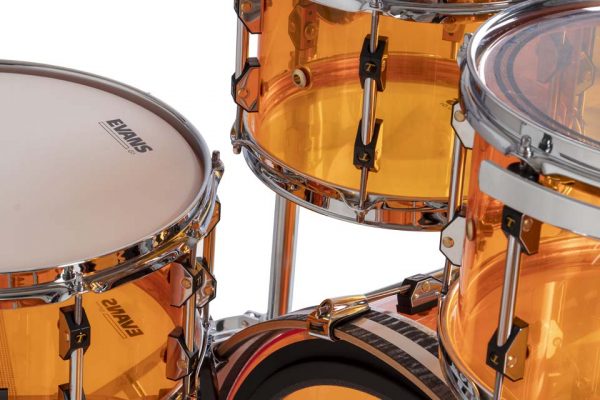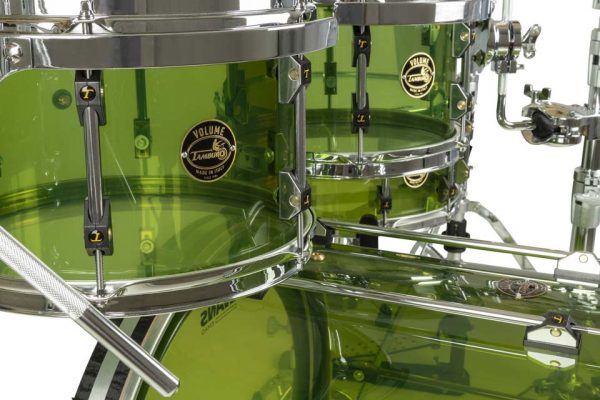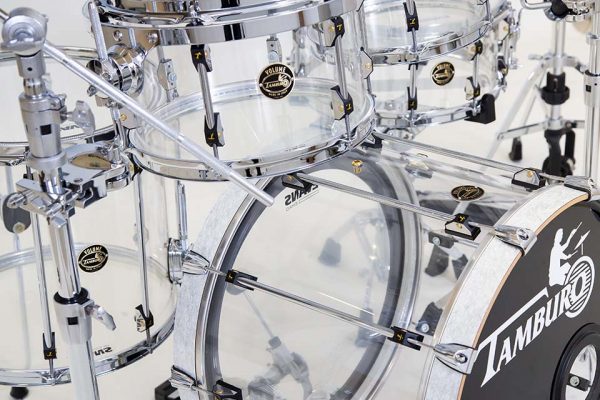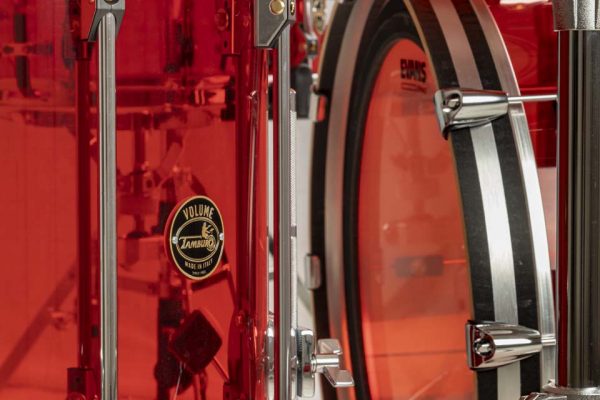 VOLUME series acoustic drumkits are available in four standard colourways.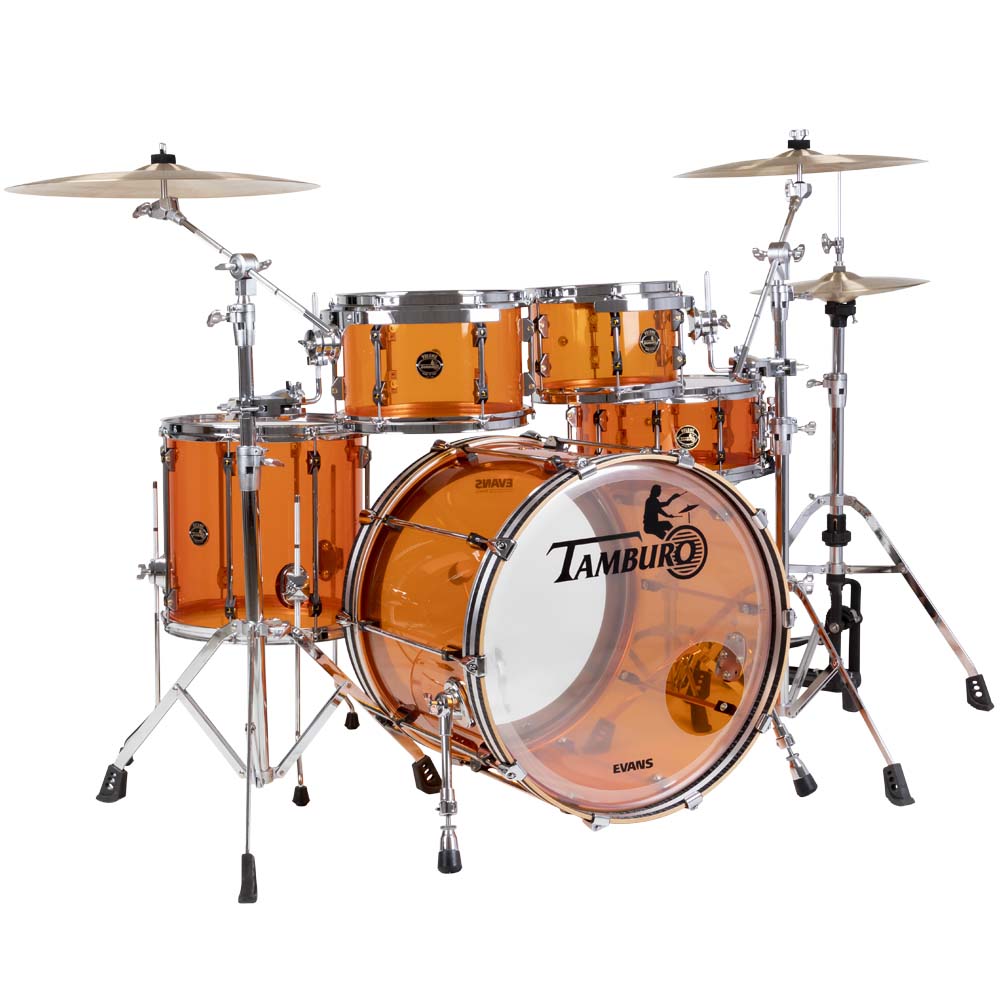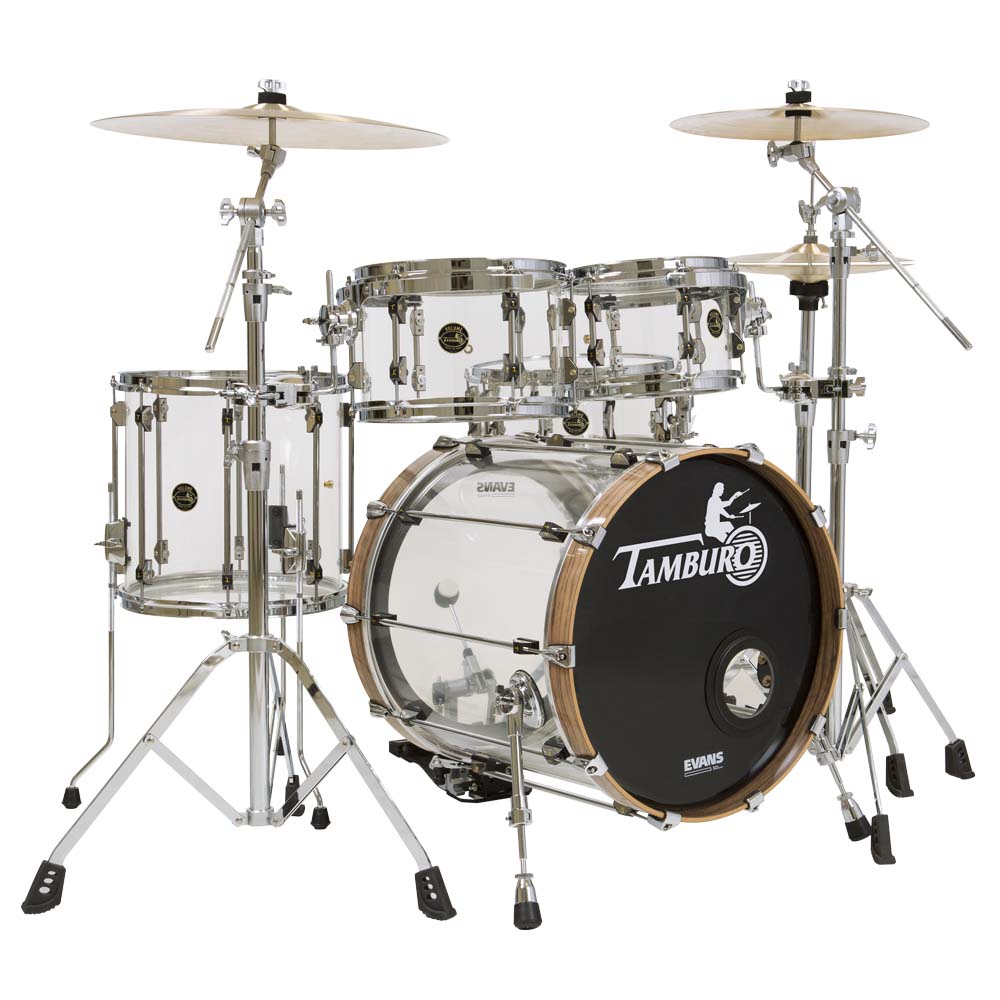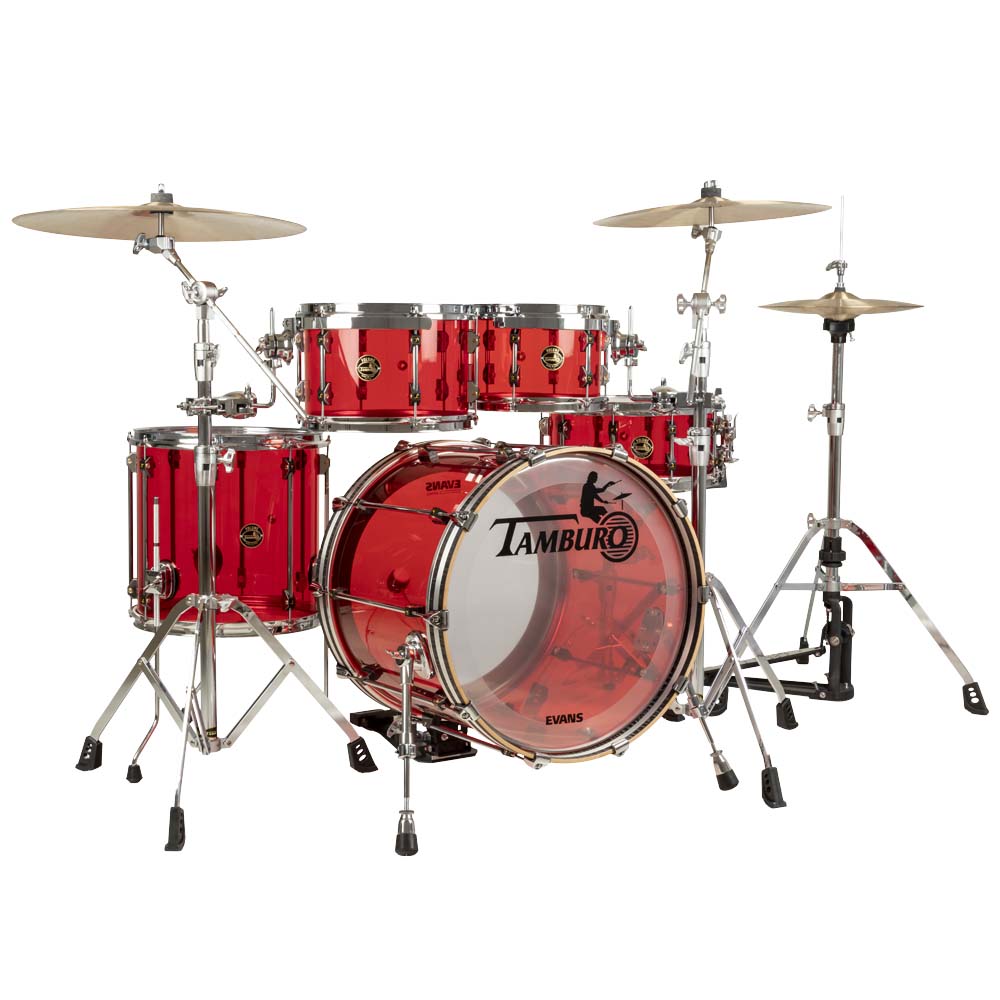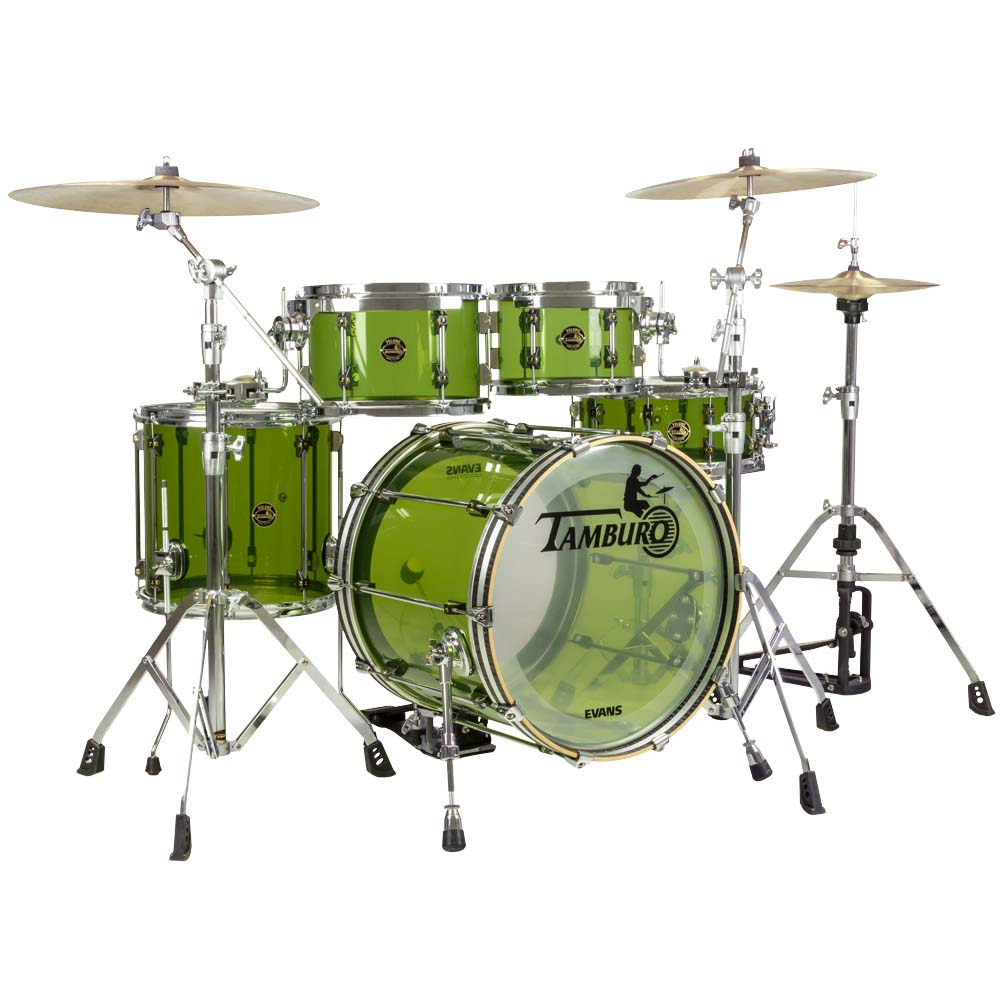 The Volume acrilic shell born thanks to a research related to how is possible uses the methacrylate to make a perfect shell for drums. So, all the changing was made on the material to looking for the right way to make a shell, with a good sound caracteristics. The VOLUME shells haven't the joint glue point and the thikness and the diameter size are made to produce a "afono" shell with an amazing sounds. The shell thickness moves from a minimum of 3 mm to a maximum of 4 mm. Related to Tamburo Philosophy the Bearing Edge is replaced by the Perfect Curve that follow the drum head curve.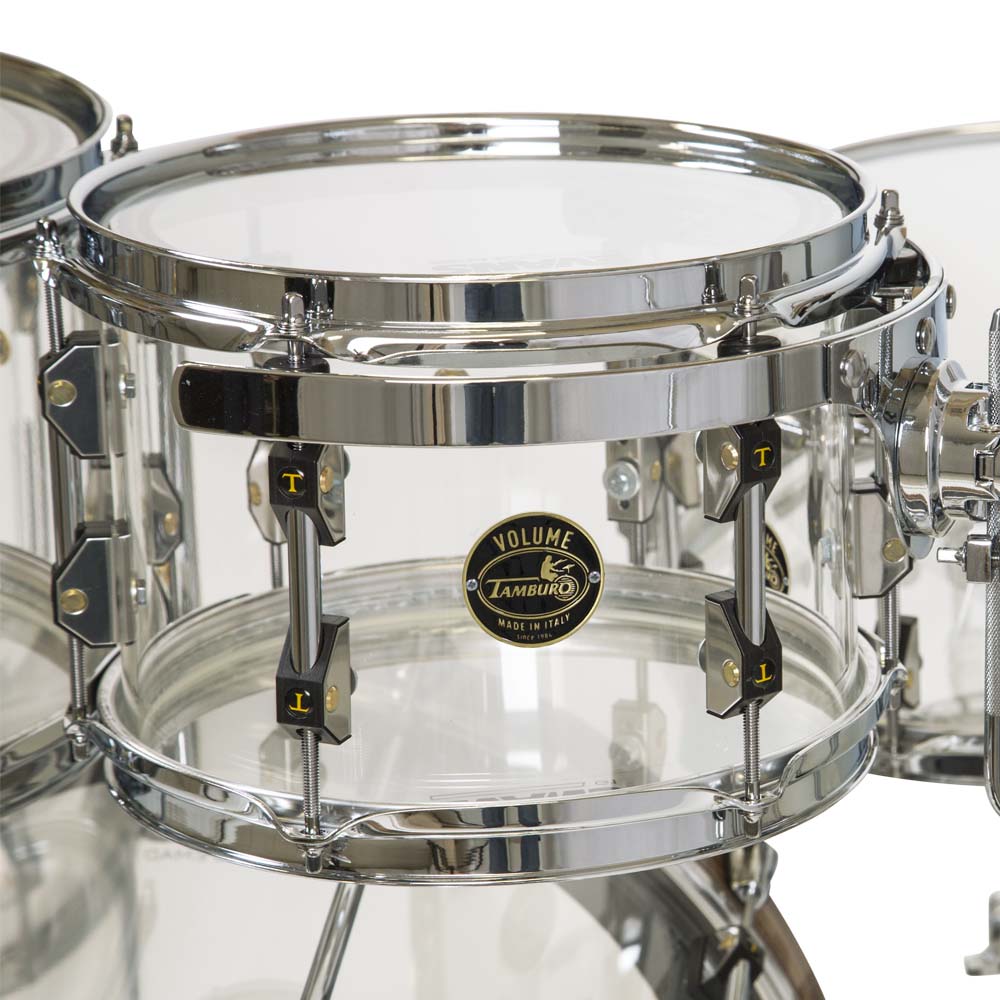 THE ST LUG (patent pending)
Our new TAMBURO ST (Strong Traction) lug stands out due to its innovative design, which features two tie rods connected by a tube. Its unique structure allows you to create a sensitive, fluid and stable tension between the skins. This also ensures maximum mechanical hold (approx. 3500kg) with each full key turn. The lightweight lug consists of parts that have been specifically designed to aid high mechanical resistance.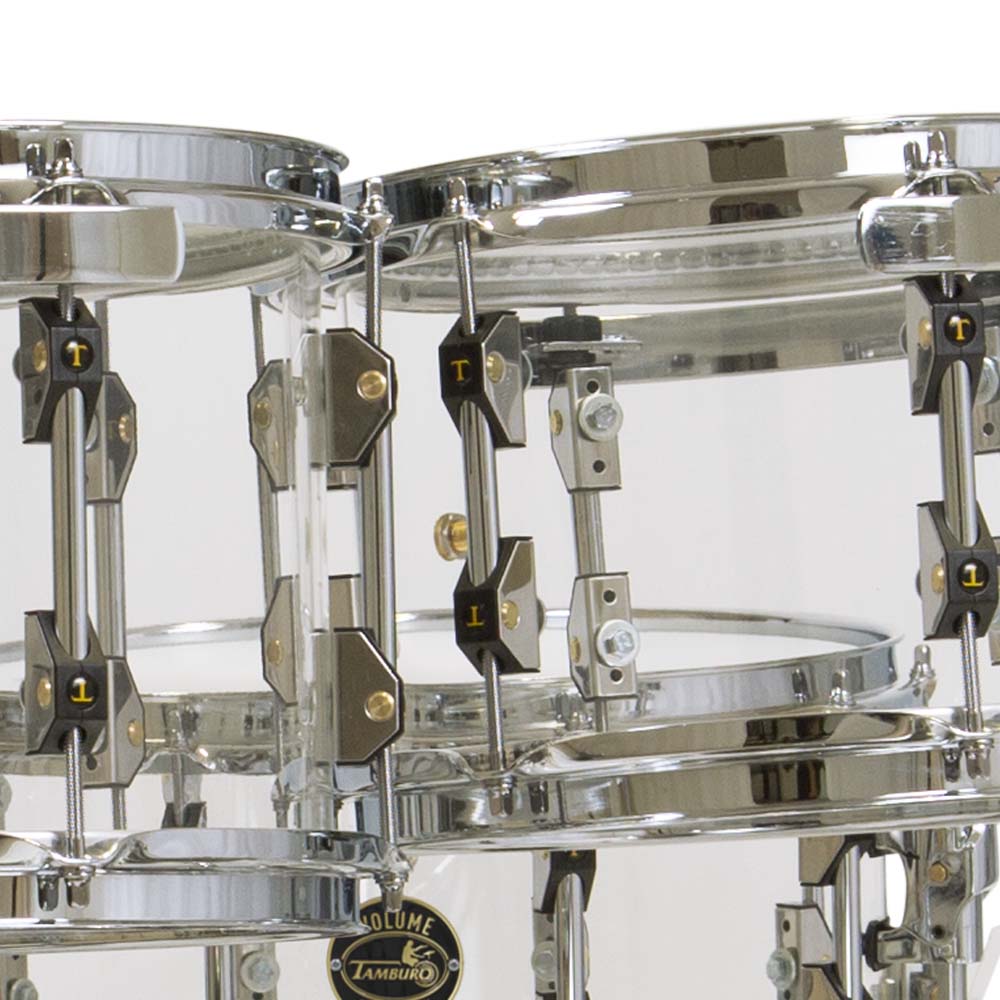 Lightweight 2.3 triple flange hoops that provide low, defined harmonics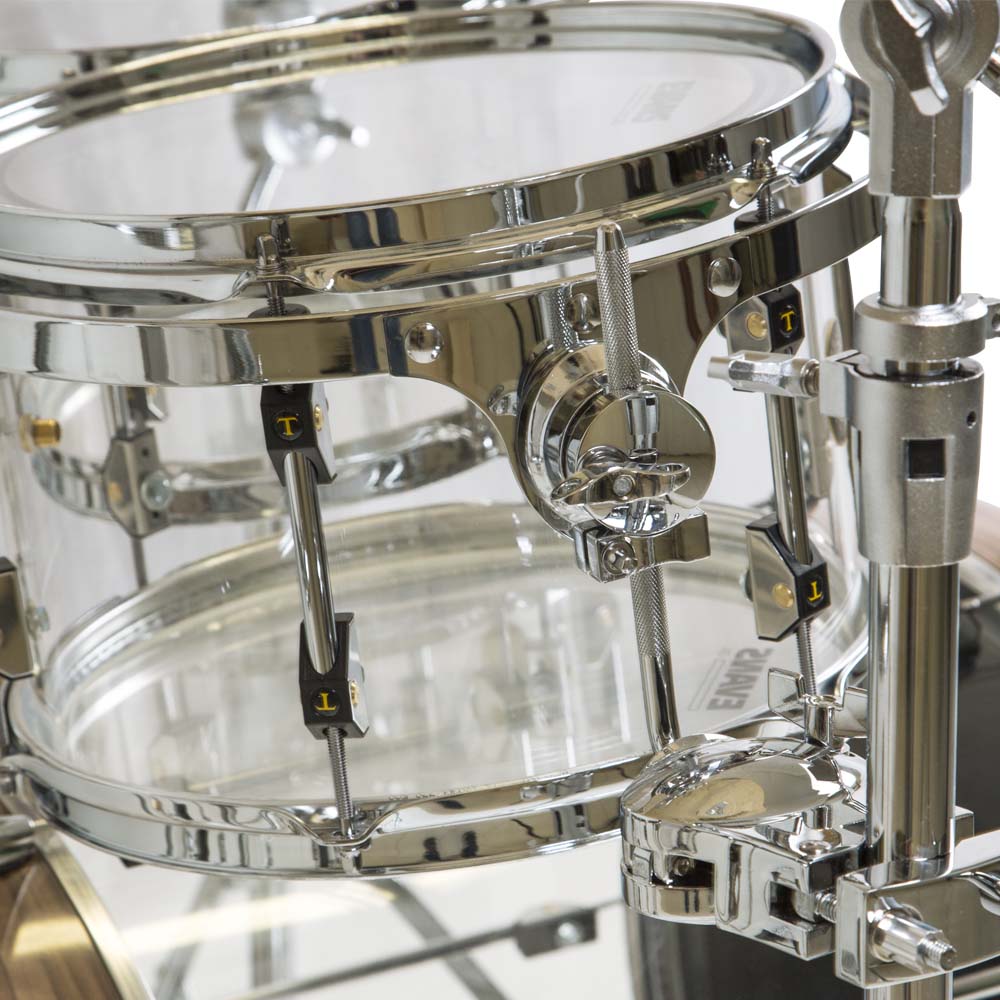 Our fused block lug allows for the fluid, precise adjustment of strainer tension. A small magnet is included in the mechanism to ensure stability and grip over time.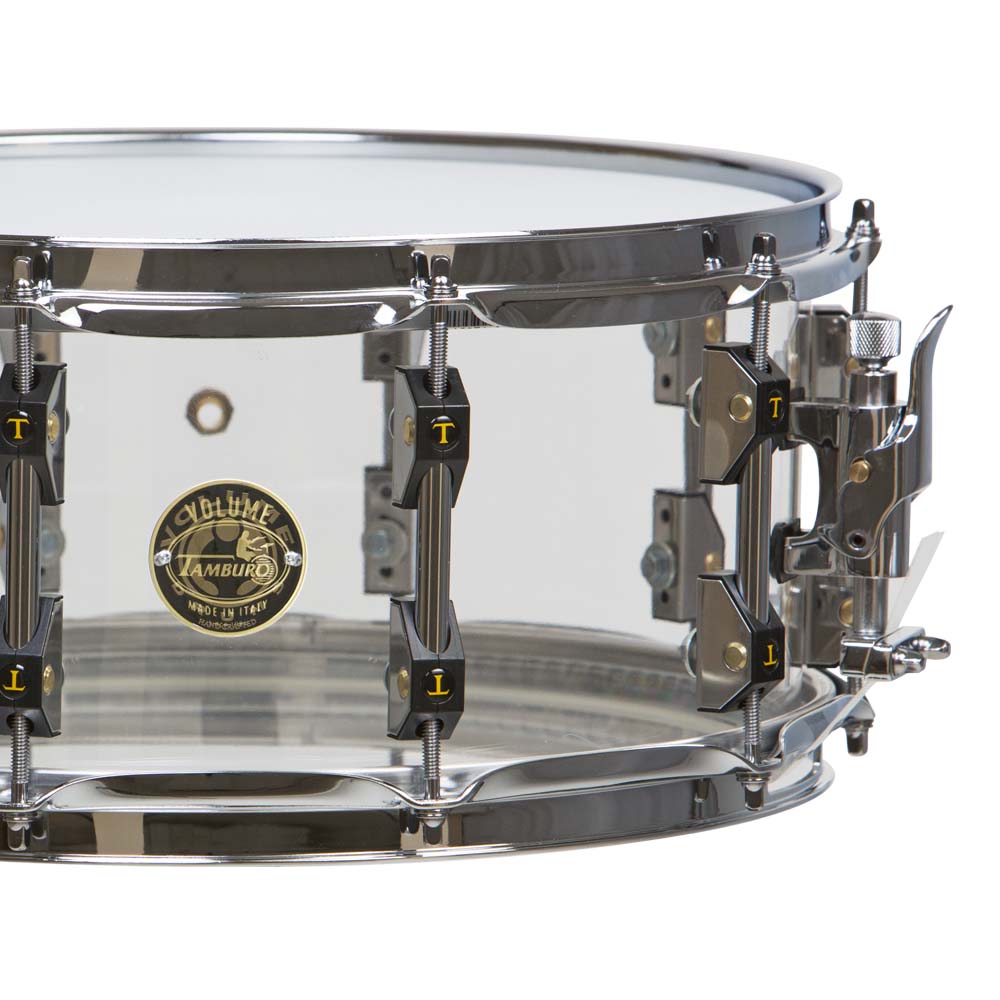 Thanks to their characteristics, our drum legs offer stability and ease when positioning drums. Strong and lightweight, they're attached to the shell via four anchor points. Our bass drum leg provides the drummer with a customisable, stable position.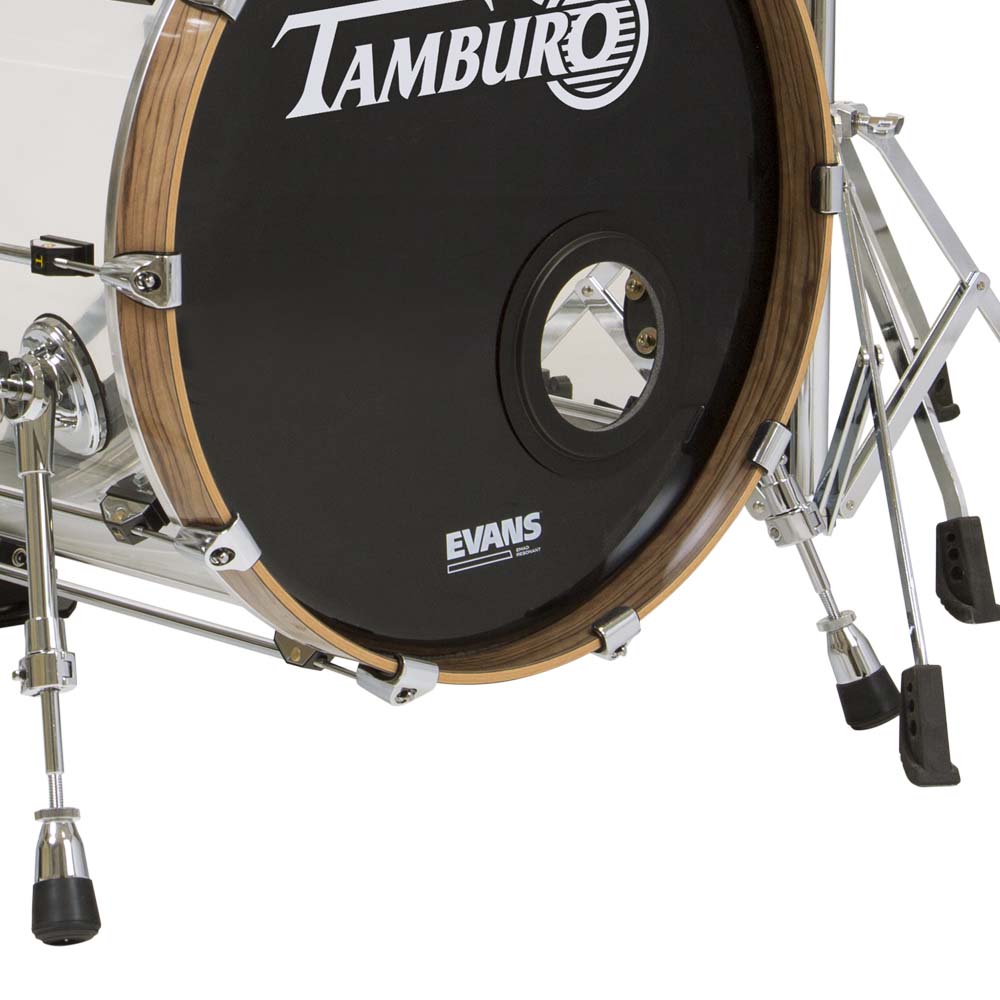 Our hoops are made with an internal and external HPL (High Pressure Laminate) lining, which defines both finish and colour. Twelve layers of internal beech are attached in the same direction, using a special PU glue. This is how a rigid drum hoop with strong mechanical properties is created. Boasting a thickness of just 8mm.